Organize
Registration for Trick or Eat 2012 Organizers has opened!
 If you are interested in organizing a campaign, please email trickoreat@mealexchange.com. Since it is so close to Halloween, we are unable to ship out supplies, but can still help you organize a great campaign!
Also, don't forget to check out the Resources section to find handy documents to help you plan your Trick or Eat campaign!
Watch this video to find out more about becoming a Trick or Eat organizer.
Check out the "Organizer How to Guide" for step by step instructions on being a Trick or Eat organizer.
As an organizer for Trick or Eat, you will be running and coordinating the campaign in your community. Your responsibilities will include:
Promoting the campaign in your local area (newspapers, television, facebook, twitter, etc.)
Recruiting volunteers to your campaign
Finding a local food bank to support
Reporting your results to Meal Exchange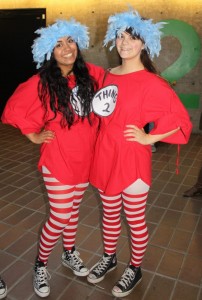 This opportunity will allow you to showcase your leadership and planning skills, while you to give back to your community!